Renewable Energy Sources Act (EEG) report on onshore wind energy
The project is intended to support the Federal Ministry for Economic Affairs and Energy and the Federal Government in the preparation and monitoring of the report in 2022 for the onshore wind energy sector. In order to ensure that expansion and electricity volume targets are met and that the principles of the Renewable Energy Sources Act (EEG 2017), such as cost efficiency and improved market and grid integration of renewable energies, are adhered to, intensive technical studies on the development of wind energy in Germany and in the context of international development are to be carried out in the coming years. The studies provide the legislator with the well-founded and scientifically supported information needed as a starting point for the draft experience report and the further development of the Act. The Stiftung Umweltenergierecht is responsible for the legal investigations with a focus on planning and licensing issues.
Duration: 3 December 2019 – 1 August 2023
Funded by: Federal Ministry for Economic Affairs and Energy
Project partners: Deutsche WindGuard GmbH, Centre for Solar Energy and Hydrogen Research Baden-Württemberg (ZSW), BioConsult SH GmbH & Co. Kg.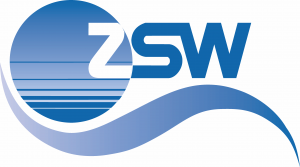 Project management