The Foundation for Environmental Energy Law – a Think Tank for the legal framework of the Energy Transition
Addressing various aspects of the Foundation's guiding question "How do we have to change the legal framework in order to achieve the energy and climate policy objectives", our legal experts are working on diverse research projects which deal with current and fundamental issues of the Energy Transition (Energiewende).
"Environmental Energy Law comprises all legal norms which regulate the transformation of our energy supply to the decarbonisation of the energy industry with the aim of climate protection and resource efficiency."
Environmental Energy Law involves of a vast body of laws and standards from different areas of legislation and is thus a cross-cutting issue. The common purpose of the different aspects of Environmental Energy Law is to facilitate a climate-friendly and sustainable energy supply. This requires changes in all the three sectors – electricity supply, heat and cold supply, and transport. Accordingly, the Würzburg legal experts include all these sectors in their research and also take their mutual interactions into account.
We work on these research areas within four research groups: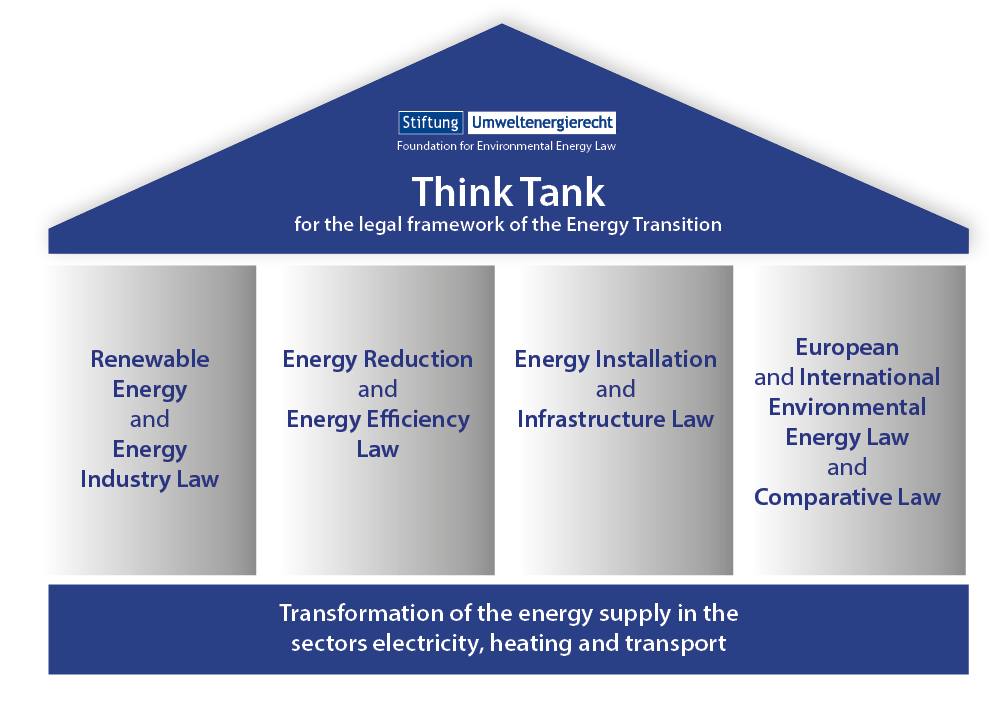 Renewable Energy and Energy Industry Law
Energy Reduction and Efficiency Law
Energy Installation and Infrastructure Law
European and International Environmental Energy Law and Comparative Law